April 19, 2021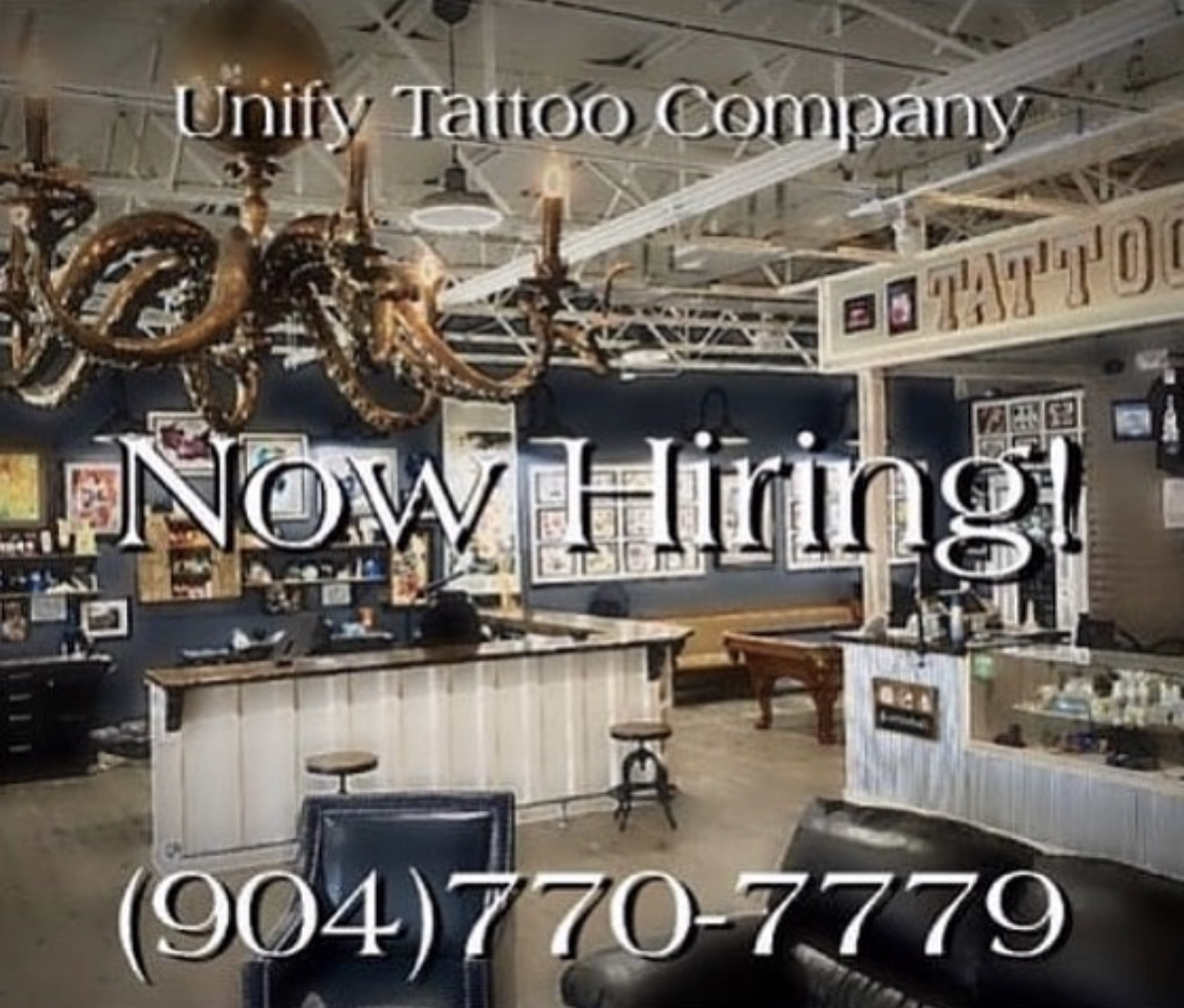 Unify Tattoo Company is looking for a couple of solid tattoo artists to join our team along with a part time receptionist.

Applicant Must
Be versatile with minimum 5 years professional tattooing experience. No drugs and no drama. Have a strong portfolio.

The studio is a great working environment with plenty of walk in traffic. We are located just a few blocks from Historic Downtown St. Augustine, Florida, with a HIGHLY visible location.

Please email or call if you are interested or have questions.
Email: info@unifytattoofl.com
Phone:(904)770-7779 *Guest artists also welcome at this time.