February 15, 2019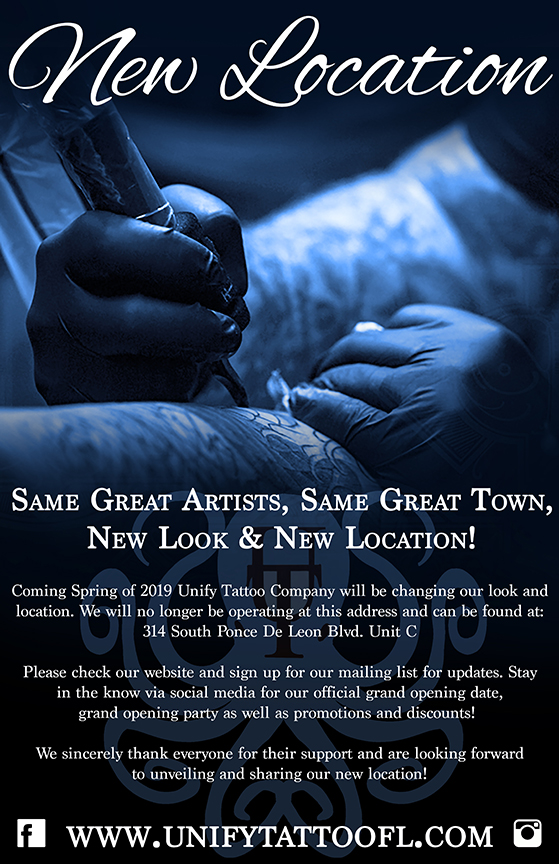 Coming Spring of 2019 Unify Tattoo Company will be changing our look and location. We will no longer be operating at our current address and will be found at: 314 South Ponce De Leon Blvd. Unit C Although our look and location are changing, we will still have the same hours and the same great crew!
Please check back to this News section and sign up for our mailing list for updates. Stay in the know via social media for our official grand opening date, grand opening party as well as promotions and discounts!
We sincerely thank everyone for their support and are looking forward to unveiling and sharing our new look & location!